COVID-19: DIVORCEHOTEL ONLINE AVAILABLE!
The COVID-19 developments are, of course, affecting DivorceHotel's global operations. We are following all recently released COVID-19 guidelines and are taking every precaution to protect our community!
Whilst we are not able to use our hotel locations for the time being, we are still able to help you to split up in an amicable way via our established online DivorceHotel divorce solution.
We are here to assist you, please get in touch with us as usual via phone, send us an email or send your question directly via our website. On behalf of DivorceHotel International I wish everybody luck, stay strong and healthy and I hope we meet soon in person and in good health!
Jim Halfens
CEO
DivorceHotel International
Welcome to DivorceHotel: Global authority in the field of divorce
DivorceHotel is the international founder of 'Divorcing in a positive way'. We regard your separation not only as the end of your marriage but, importantly, the beginning of a new phase in your life.
If you decide to divorce, we can help you to do so quickly, skillfully and affordably, in a way that suits you best. At DivorceHotel you can choose from an office divorce, a hotel divorce over a weekend, or an online divorce.  All solutions are based on our 'hotel philosophy' which means that everything takes place on neutral territory, in a  relaxed environment with all kinds of comforts and facilities at your disposal. We will never treat you as a client but rather as a VIP guest. Allow us to serve you, and to support you, in settling your divorce in as positive a way as possible.

Click & see how a DivorceHotel procedure goes!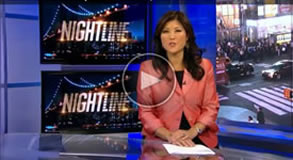 Click here for more DivorceHotel news.