Team
Welcome to DivorceHotel!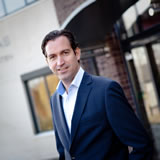 DivorceHotel is an international divorce concept based on mediation to ensure a professional, fast and affordable way of divorcing, suitable for almost everyone, and we strive to make it positive.
"We see your separation not just as the end of your marriage but as also as a beginning of a new stage in your life." This concept was developed in the Netherlands and is currently being deployed all over the world.
DivorceHotel works with independent mediators, from around the globe. They understand and embrace our concept and work at their own risk but according to our philosophy and methodology. This allows for you to be able to divorce in different countries but with the same philosophy.
You will be choosing DivorceHotel not only because you want it handled professionally and ethically, but also because you want it to be as positive as possible for both you and your partner. Our mediators (whether or not assisted by other experts) are here to help you both!
This can be in a hotel ,  the office of the mediator,  or any location of your choice. And this won't have to take up more than 2 days.
If you have any questions about your separation, or simply need support, our DivorceHotel Mediators are here for you!
Yours sincerely
Jim Halfens
CEO DivorceHotel